A Little About The Water Works Team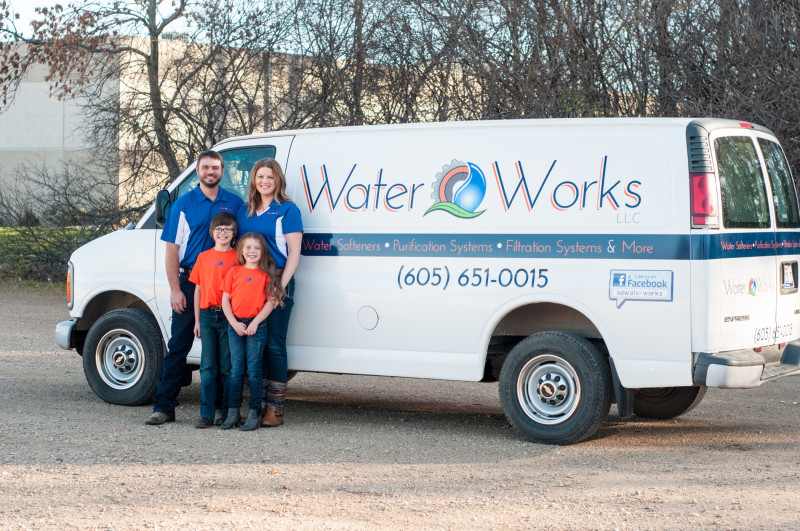 Cody and Barb Heller founded Water Works in 2012 and have striven to provide the Brookings and South Dakota State University area with quality, better tasting water ever since.
Cody operates as the water quality technician and has worked in water quality and plumbing repair for over 10 years.  He completes all service calls and salt delivery.
Barb serves as business manager, scheduling customer appointments and providing customer service.
The Hellers moved to Brookings in 1999 and are proud to serve the community that they love.  Cody and Barb and their children, Chasen and Charlize (Charley), are active members of the Brookings Community, participating in Brookings Toastmasters, the Brookings Car Council, the Knights of Columbus, and various activities related to entrepreneurial studies at SDSU.  The family enjoys attending concerts, playing football and baseball, and golfing.
Everyone at Water Works is pleased to serve you and appreciates your business!