FIND OUT MORE ABOUT THE SERVICE PACKAGES WE OFFER HERE
WATER SOFTENERS: STARTING AT $880 +TAX
A water softener can protect your investment in your home/business by:
Reducing soap scum on bathroom fixtures
Eliminating spots on glassware, dishes, and flatware
Conditioning water that leaves sinks and toilet bowls cleaner longer
Heating water more efficiently
Prolonging the life of appliances
Adding a water softener also leaves skin and hair softer and smoother and clothes brighter, all while using less soap and detergent!
Water Softener Rental and Salt Delivery Starting At: $30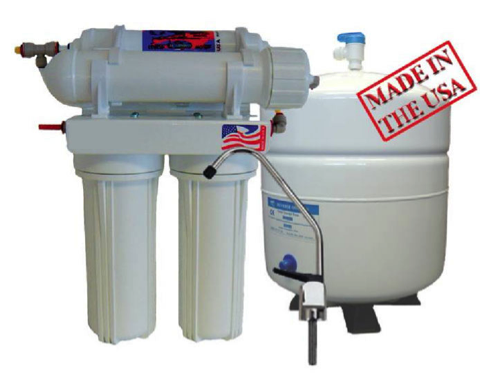 RESERVE OSMOSIS: STARTING AT $560 +TAX
A reverse osmosis drinking water system delivers contaminant free, better tasting water directly to your home/business.
Reverse osmosis improves your drinking water by:
Removing contaminants like lead, arsenic, and iron that other filters may miss
Delivering better tasting water
Providing better flavor for making coffee and/or tea
Adding a reverse osmosis drinking water system offers clean, tasty drinking water with convenience and ease without the bottled-water expense and waste!
Rent a Reverse Osmosis Drinking Water System Starting at: $20
WHOLE HOUSE FILTRATION: STARTING AT $350 +TAX
A whole house water filtration system improves water quality to every faucet in your home/business by:
Removing contaminants like chlorine that can damage skin, hair, and appliances
Delivering better tasting water
Providing better flavor for making coffee and/or tea
Adding a whole house water filtration system delivers clean, better tasting water and removes damaging chlorine!
Rent a House Filtration System: Starting At $15
SALT DELIVERY
Regularly schedule water softener salt delivery supports your water quality system by:
Providing convenient salt replacement and service for your softener system
Eliminating the need to check salt levels
Detecting salt bridging or other maintenance issues
Adding water softener salt deliveries brings conditioned water to your home/business conveniently!
PLUMBING
Water Works offers plumbing repair in addition to water quality services, including:
Small to medium plumbing jobs
Plumbing fixture repair or replacement
WATER SOFTENER SYSTEM SANITIZATION
Water softener system sanitization improves the function of your water softener by:
Cleaning the water softener system
Eliminating bacteria buildup inside the water softener system
BOTTLE-FREE WATER COOLERS
Bottle-free water coolers deliver the benefits of a water cooler without the hassle by:
Eliminating the waste and need for storage of bottles
Removing the lugging of bottles
Eliminating the hassle of handling out heavy water bottles
Preventing the water supply from running out
Adding a bottle-free water cooler to your home or business offers cool, clean drinking water without all of the hassle and waste of water bottles!
WATER SOFTENER MEDIA REBEDDING
Water softener media rebedding extends the life of your water softener system by:
Rebuilding water softener internal components
Eliminating the need to replace the whole softener
Avoiding replacement of the water softener system
BRINE RECLAIM FOR COMMERCIAL APPLICATIONS
Brine reclaim for commercial applications provides significant savings for customers by:
Recycling brine water
Using up to 30% less softener salt
Saving costs and waste
Adding brine reclaim to your commercial water softener system will save your business money and reduce environmental waste!